MERCY SEAT BAPTIST CHURCH




1013 Todds Lane




Hampton, Virginia 23666
Social distancing and mask wearing are required in our church sanctuary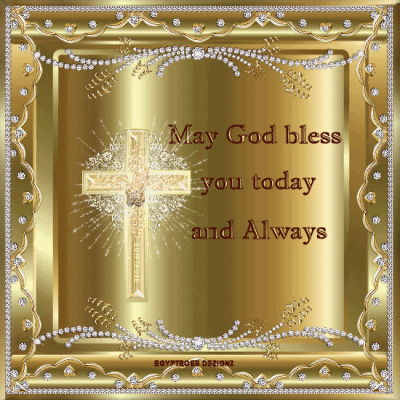 The Church Sanctuary will be open March 20, 2022 for worship service and we will also be live streaming on this website and Facebook Live
June 8 | Bible in a Year: 2 Chronicles 30–31; John 18:1–18
​
Generosity and Joy
The people rejoiced at the willing response of their leaders, for they had given freely and wholeheartedly to the Lord. 1 Chronicles 29:9
Researchers tell us there's a link between generosity and joy: those who give their money and time to others are happier than those who don't. This has led one psychologist to conclude, "Let's stop thinking about giving as a moral obligation, and start thinking of it as a source of pleasure."
While giving can make us happy, I question whether happiness should be the goal. If we're only generous to people or causes that make us feel good, what about the more difficult or mundane needs requiring our support?
Scripture links generosity with joy too, but on a different basis. After giving his own wealth toward building the temple, King David invited the Israelites to also donate (1 Chronicles 29:1–5). The people responded generously, giving gold, silver, and precious stones joyously (vv. 6–8). But notice what their joy was over: "The people rejoiced at the willing response of their leaders, for they had given freely and wholeheartedly to the Lord" (v. 9, italics added). Scripture never tells us to give because it will make us happy but to give willingly and wholeheartedly to meet a need. Joy often follows.
​
As missionaries know, it can be easier to raise funds for evangelism than for administration because believers in Jesus like the feeling of funding frontline work. Let's be generous toward other needs as well. After all, Jesus freely gave Himself to meet our needs (2 Corinthians 8:9).
By Sheridan Voysey
June 10 | Bible in a Year: 2 Chronicles 34–36; John 19:1–22
​
Time Enough
He has also set eternity in the human heart; yet no one can fathom what God has done from beginning to end. Ecclesiastes 3:11
When I saw the massive volume of Leo Tolstoy's War and Peace on my friend's bookshelf, I confessed, "I've never actually made it all the way through that." "Well," Marty chuckled, "When I retired from teaching, I got it as a gift from a friend who told me, 'Now you'll finally have time to read it.' "
The first eight verses of Ecclesiastes 3 state a familiar, natural rhythm of the activities of life with some arbitrary choices. No matter what stage of life we find ourselves in, it's often difficult to find time to do everything we want to do. And to make wise decisions about managing our time, it's helpful to have a plan (Psalm 90:12).
Time spent with God each day is a priority for our spiritual health. Doing productive work is satisfying to our spirit (Ecclesiastes 3:13). Serving God and helping other people is essential to fulfilling God's purpose for us (Ephesians 2:10). And times of rest or leisure aren't wasted but refreshing for body and spirit.
Of course, it's easy to become too focused on the here and now—finding time for the things that matter most to us. But Ecclesiastes 3:11 says that God has "set eternity" in our hearts—reminding us to make a priority of things that are eternal. That can bring us face to face with something of the greatest importance—God's eternal perspective "from beginning to end."
By Cindy Hess Kasper
June 11 | Bible in a Year: Ezra 1–2; John 19:23–42
Faith Conversations at Home
Go home to your own people and tell them how much the Lord has done for you. Mark 5:19
"There's no place like home. There's no place like home." Those unforgettable lines spoken by Dorothy in The Wizard of Oz reveal a story-telling device found in an overwhelming number of our most enduring stories from the likes of Star Wars to The Lion King. It's known as "the hero's journey." In brief: an ordinary person is living an ordinary life when an extraordinary adventure is presented. The character leaves home and travels to a different world where tests and trials await, as well as mentors and villains. If she or he passes the tests and proves heroic, then the final stage is returning home with stories to tell and wisdom gained. The last piece is crucial.
The story of the demon-possessed man closely parallels the hero's journey. It's interesting that in last scene the man begged Jesus to let him "go with him" (Mark 5:18). Yet Jesus told him: "Go home to your own people" (v. 19). It was important in this man's journey to return home to the people who knew him best and to tell them his amazing story.
​
God calls each of us in different ways and to different scenarios. But for some of us, it can be crucial for our faith journey to go home and tell our story to those who know us best. For some of us, the call is "there's no place like home."
By John Blase
June 12 | Bible in a Year: Ezra 3–5; John 20
God's Moves
It is the Passover sacrifice to the Lord, who passed over the houses of the Israelites in Egypt and spared our homes. Exodus 12:27
I love a good game of Scrabble. After one particular game, my friends named a move after me—calling it a "Katara." I'd been trailing the entire game, but at the end of it—with no tiles left in the bag—I made a seven-letter word. This meant the game was over, and I received fifty bonus points as well as all the points from all of my opponents' leftover tiles, moving me from last place to first. Now whenever we play and someone is trailing, they remember what happened and hold out hope for a "Katara."
Remembering what has happened in the past has the power to lift our spirits and give us hope. And that's exactly what the Israelites did when they celebrated Passover. The Passover commemorates what God did for the Israelites when they were in Egypt, oppressed by Pharaoh and his crew (Exodus 1:6–14). After they cried out to God, He delivered the people in a mighty way. He told them to put blood on their doorposts so the death angel would "pass over" their firstborn people and animals (12:12–13). Then they would be kept safe from death.
Centuries later, believers in Jesus regularly take communion as we remember His sacrifice on the cross—providing what we needed to be delivered from sin and death (1 Corinthians 11:23–26). Remembering God's loving acts in the past gives us hope for today.
By Katara Patton
​
June 13 | Bible in a Year: Ezra 6–8; John 21
Divine Tenderness
[Elijah] looked around, and there by his head was some bread baked over hot coals, and a jar of water. He ate and drank and then lay down again. 1 Kings 19:6
I once heard a businessman describe his years in college as a time when he often felt "helpless and hopeless" from bouts of depression. Sadly, he never talked to a doctor about these feelings, but instead started making more drastic plans—ordering a book on suicide from his local library and setting a date to take his life.
God cares for the helpless and hopeless. We see this in His treatment of biblical characters during their own dark times. When Jonah wanted to die, God engaged him in tender conversation (Jonah 4:3–10). When Elijah asked God to take his life (1 Kings 19:4), God provided bread and water to refresh him (vv. 5–9), spoke gently to him (vv. 11–13), and helped him see he wasn't as alone as he thought (v. 18). God approaches the downhearted with tender, practical help.
The library notified the student when his book on suicide was ready to collect. But in a mix-up, the note went to his parents' address instead. When his mother called him, distraught, he realized the devastation his suicide would bring. Without that address mix-up, he says, he wouldn't be here today.
I don't believe that student was saved by luck or chance. Whether it's bread and water when we need it, or a timely wrong address, when mysterious intervention saves our lives, we've encountered divine tenderness.
By Sheridan Voysey